March 21, 2023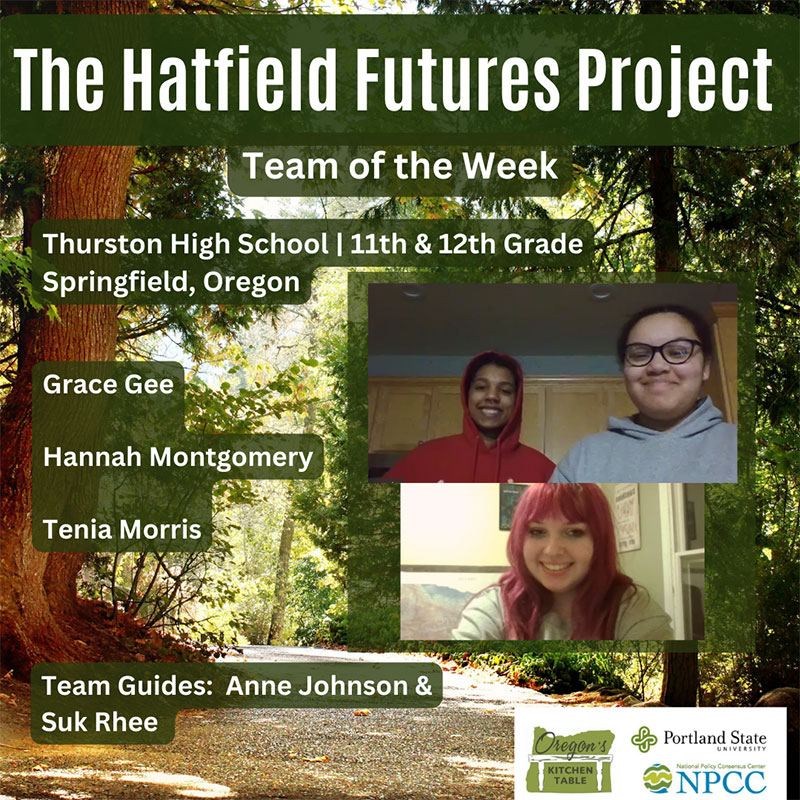 Meet the Thurston Team from The Hatfield Futures Project!
We're so excited to have Grace, Tenia, and Hannah from Springfield join us for this year's competition. Stay tuned to meet all of our teams from this year's program. 
Names: Grace Gee, Tenia Morris, Hannah Montgomery (Thurston High School, Springfield)
What do you love about where you live?
There are many places to hike and explore nature in Springfield. Family lives near us.
What are you most excited about for your Hatfield Futures proposal? 
If it actually becomes a piece of legislation, it will be impactful for as long as it exists. We get to truly make a difference in the world.
What is one surprising fact about each of you?
Hannah - I am the President of the Black Student Union at Thurston.
Grace - I have a herd of goats.
Tenia - I am the Vice President of the Black Student Union.